Engineered exclusively for the ND2 Miata custom produced by MiataSpeed in conjunction with Edelbrock, with our own in house tuning and testing.
Features a compact design with a short, less restrictive, intake path for improved air flow that fits under the stock hood
Designed from the ground-up and utilizes the Eaton Gen VI 900 TVS rotor assembly for maximum efficiency in a compact package
Supplied with preformed hoses for ease of installation - no trimming required
Self contained oil system with 100,000 mile service interval
Application Notes: 
On our dyno, we found the stock car to make 163 WHP. Included in our kit is a modified version of the Edelbrock Supercharger kit exclusive to MiataSpeed.
Stage 1:
The standard variant of this kit comes with a 3.25 inch pulley producing 5-6psi of instantaneous boost, allowing an ND2 with full stock exhaust to produce 222 WHP (+~60 HP over stock).  As the injectors on the ND2 are smaller in comparison to the ND1, we are currently fuel limited, however, we are working to add additional fueling in the future, and believe we will be able to significantly increase the power and red line later down the road.  Any additions will all be reverse compatible for all owners of this kit, including early adopters. Currently redline can be set to 7,500 rpm (for stock main cat, stock mid cat, and aftermarket exhaust), or 7,000 rpm (for stock main cat, high flow mid cat, and aftermarket exhaust).   Due to fuel limitations, headers, non-catted mid-pipes, etc. will require the addition of Water-Meth injection to prevent running lean due to the additional fuel requirements.  *We are currently pursuing CARB certification, and if accepted, we will provide CARB certification stickers to early adopters of this kit. 

Stage 2:
To make more power, we produce a 2 5/8 inch pulley capable of producing 12 psi of boost. This must be used in conjunction with a water/meth injection system. We are finalizing a full plug and play kit for the ND Miata. In the mean time, please reach out to us via email and we can supply the parts and settings required for a proper water/meth injection system. While we are still fuel limited at higher rpm's, we are able to supplement fueling requirements with water/meth allowing us to utilize higher boost pulleys, resulting in 278 WHP (+~115 HP). This configuration is a bit risky, however as a loss of water/meth injection mid pull could cause damage to your engine, as we rely 100% on the extra fuel from the water/meth injection to be present (WE DO NOT RECOMMEND THIS OPTION FOR THE AVERAGE CUSTOMER, PLEASE UNDERSTAND THE RISKS BEFORE PURCHASING A STAGE 2 SYSTEM). 
Stage 3:
Coming soon! As we are currently working on fueling solutions for the ND2, we hope to be able to provide additional options to take the MiataSpeed/Edelbrock supercharger kit to the next level. With additional fuel, cams, and additional modifications, we should be able to significantly increase the redline as well as the total power output of this motor. Any additions or options will be reverse compatible with existing kits.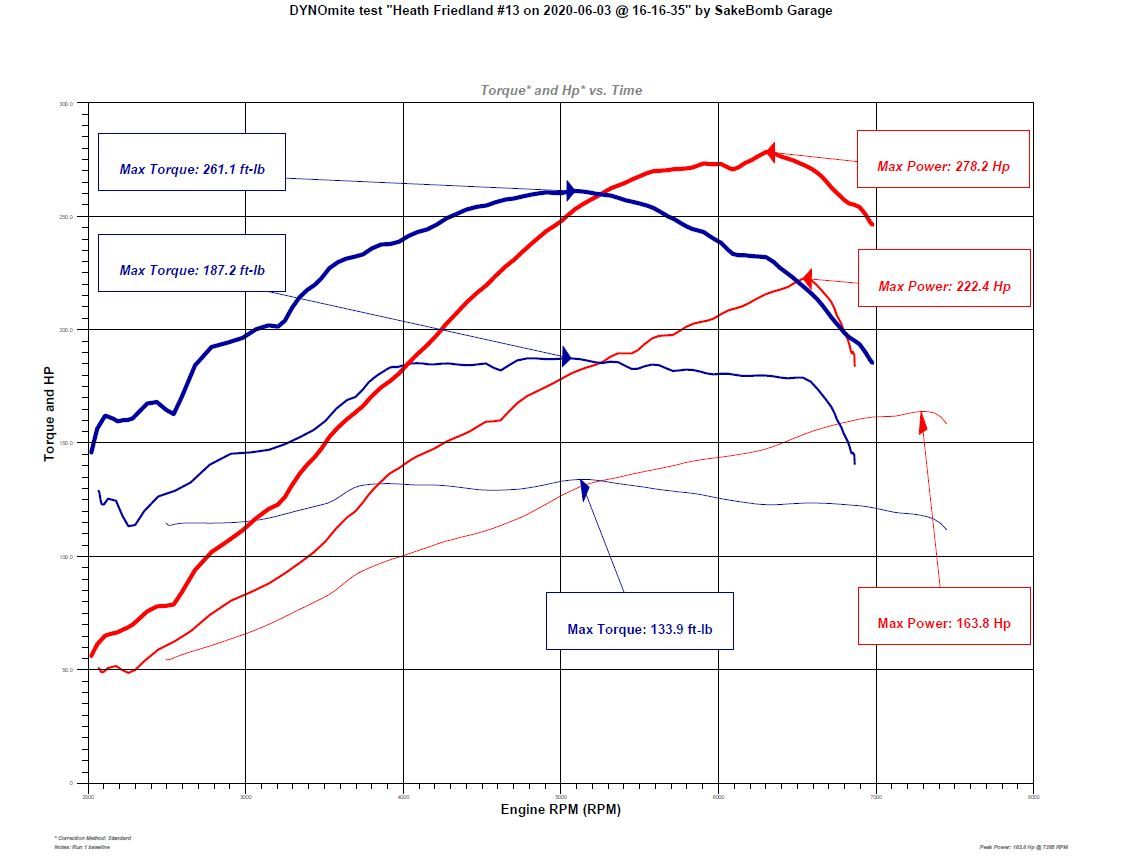 ---